AIRSTAGE MINI-SPLIT BENEFITS

Individual Control
Multi-Room Zoning: Customize Your Comfort
A comfortable house helps everyone feel at home. Fujitsu General's multi-room systems allow you to turn each room into a temperature-controlled zone to meet the needs of both family members and friends. The systems enable you to connect 2 to 8 indoor units to a single outdoor unit. This allows you to set each indoor unit at a different temperature - meaning you can set up to 8 different temperatures as needed. OR of course, you also can have some indoor units on and others off - so you're only paying to heat and cool the rooms you're occupying.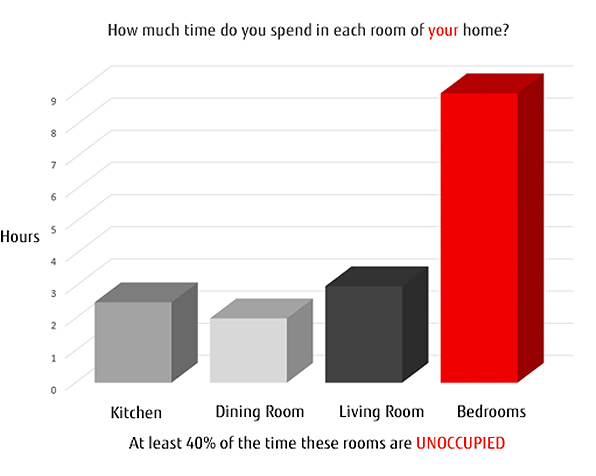 You'll reduce family bickering as well as your energy bills. Fujitsu General AIRSTAGE Ductless Mini-split Systems can put an end to the ongoing "Family Thermostat Wars," with everyone fighting for their personal climate preference. Finally, you really can please everyone.
Mix and match indoor units to pick the perfect size and style (wall mount, floor mount, slim duct, ceiling cassette) for your home.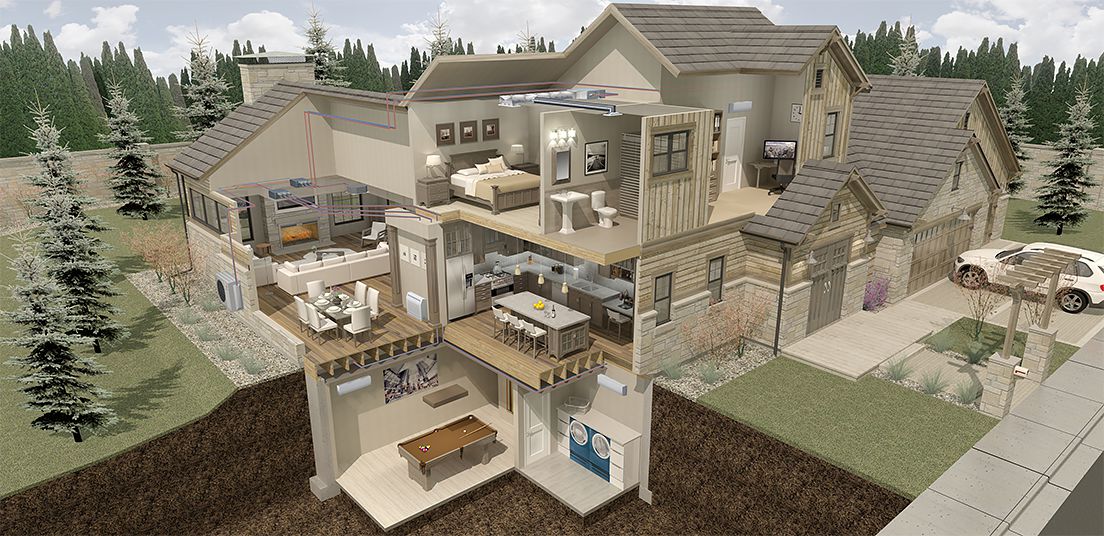 Mix and match up to 4 indoor unit styles that best fit your decor and needs - wall mount, floor mount,slim duct and ceiling cassette.

With the ability to heat or cool just the spacesyou're using you won't be paying to condition unused spaces. Also, zoned control allows you to keep even temperatures on each floor of your home.

There's no need to condition unoccupied spaces. Don't waste money heating or cooling an unused guest bedroom or the room of a child that's away at school.

= Tap or Click the circle buttons to see details.