AIRSTAGE SINGLE-ROOM MINI-SPLIT SYSTEMS

Compact Cassette
High energy efficiency
- High energy efficiency of SEER 22.5 and HSPF 12.5 is achieved by 09 model.
- Registered for year 2020 ESME
- Clear the NEEP standard for rebate. (e.g. Vermont and Nova Scotia)
High durability
High durability of indoor unit is achieved by using HCRC (High Corrosion Resistant Copper) for the indoor unit heat exchanger.
Through accelerated lab tests, testing has proven to show that HCRC (High Corrosion Resistant Copper) is resilient and stronger than the standard and Oxygen-Free Copper when exposed to corrosive environments.

Cassette Model Fits Into Standard Ceiling Tile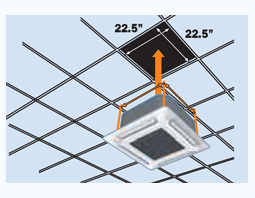 2-Stage Turbo Fan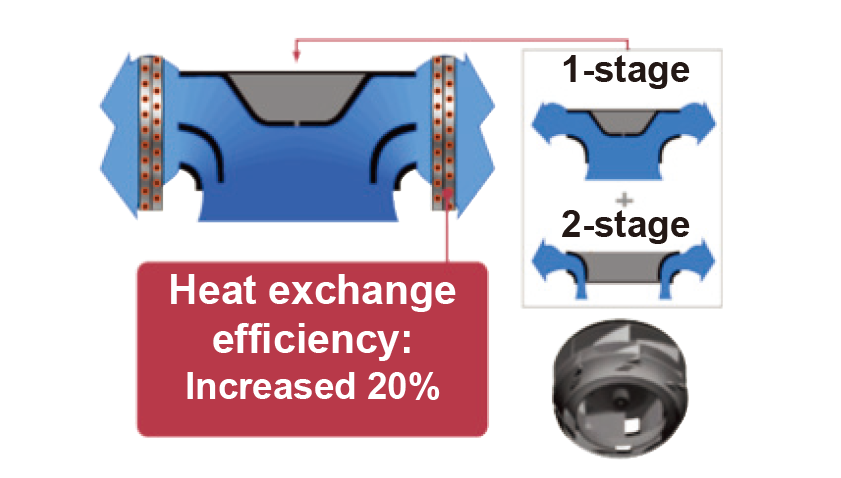 Air distribution is evenly spread across the heat exchanger by the 2 stage turbo fan which produces two separate airflow streams.
Multiple controller options available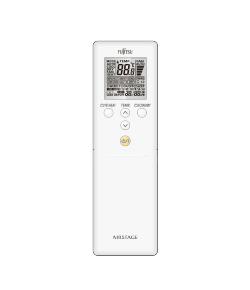 Wireless remote controller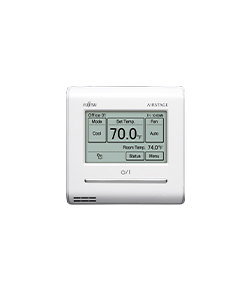 Wired remote controller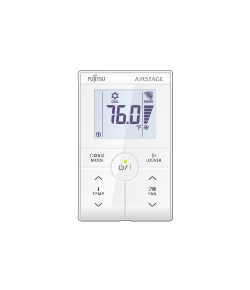 Simple remote controller
Smart System: Auto Mode
When the system is initially turned on, the fan speed is HIGH to reach the set temperature as quickly as possible. The fan speed will automatically adjust downward as the room begins to reach the set temperature.
Humidity Control
This system features Dry Mode, which helps to control humidity levels, even when cooling may not be needed.
Fresh Air Intake
Outside air can be introduced by attaching field supplied flexible duct to fresh air knockouts. Requires Part #UTZ-VXAA.