AIRSTAGE SINGLE-ROOM MINI-SPLIT SYSTEMS

Medium Static Pressure Duct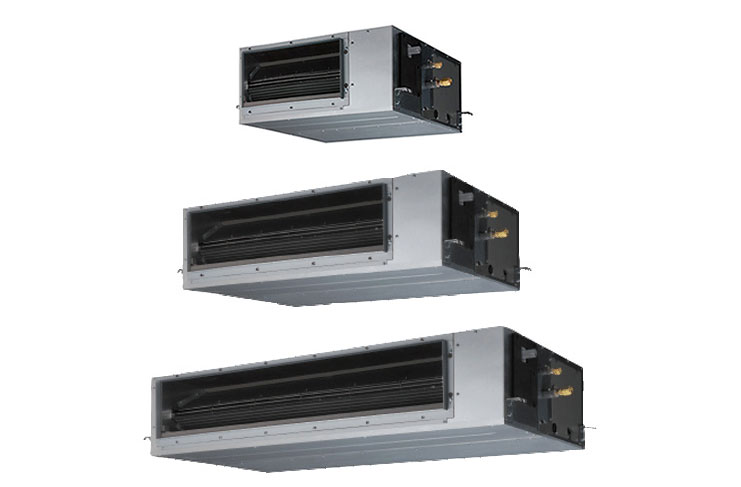 Model
12,000 BTU/h
16,000 BTU/h
12LUAS1R
18,000 BTU/h
21,000 BTU/h
ARU18RGLX
24,000 BTU/h
27,000 BTU/h
ARU24RGLX
30,000 BTU/h
32,000 BTU/h
ARU30RGLX
36,000 BTU/h
36,000 BTU/h
ARU36RGLX
42,000 BTU/h
47,000 BTU/h
ARU42RGLX
48,000 BTU/h
53,000 BTU/h
ARU48RGLX
12,000 BTU/h
16,000 BTU/h
ARU12RGLX (Retired)
Slim & Compact design indoor unit & outdoor unit
New ducted air conditioners are slim and compact in design in order to fit into most ceiling spaces, making it ideal for installation to be discreet. The compact outdoor units allow to be installed below a window and in a narrow space.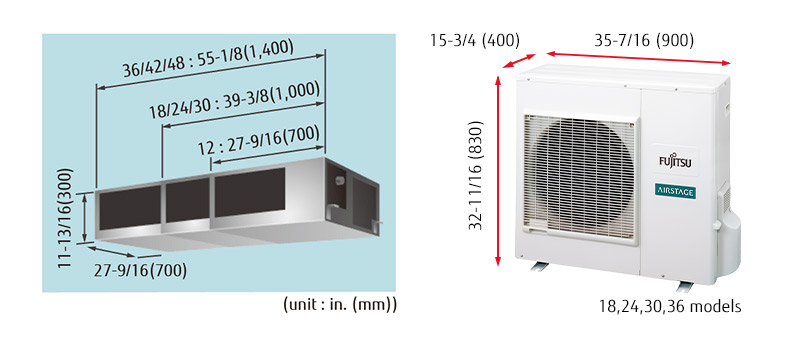 Improved Static Pressure
Stronger static pressures mean these units can accept more ductwork Up to 0.80" WG (200 Pa) for 12k, 18k, 24k, 30k, 36k systems Up to 0.72" WG (180 Pa) for 42k & 48k systems
Automatic Airflow adjustment function
This unique and innovative function detects required air flow in each application case and automatically adjust the volume.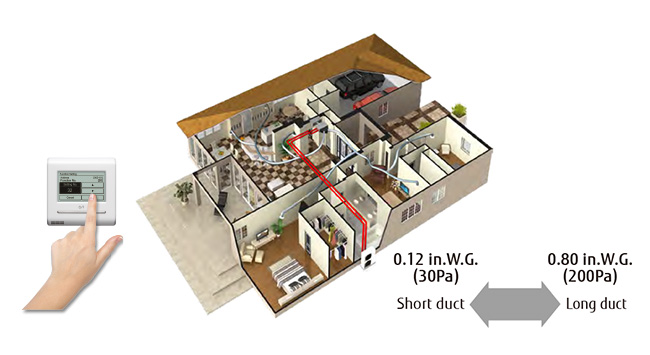 High Efficiency & Quiet operation
The combination of the V-shaped heat exchanger,air stabilizer, and the high efficient DC fan motor allowed high efficiency and quiet operation.