Update information / News
What's the FGLair™ app?
"FGLair™" is an application software that enables you to operate the Fujitsu General's air conditioner(s) with a mobile device from anywhere out of your home or when you are on travelling.
USER FRIENDLY INTERFACE
User friendly screen display facilitates easy operation.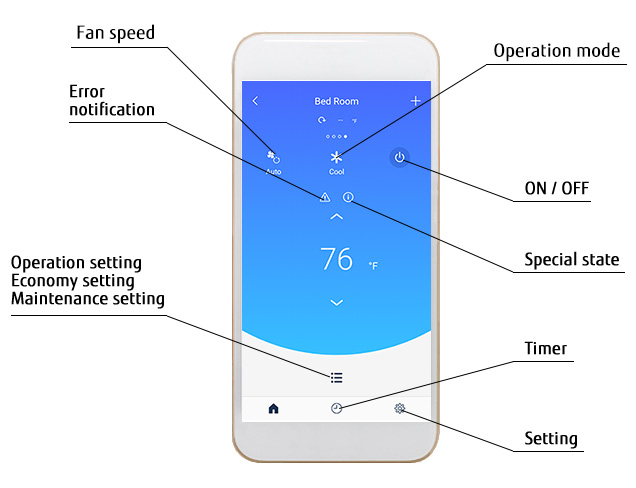 OPERATION FROM ANYWHERE
If you forget to turn off your system before you left your home - no problem!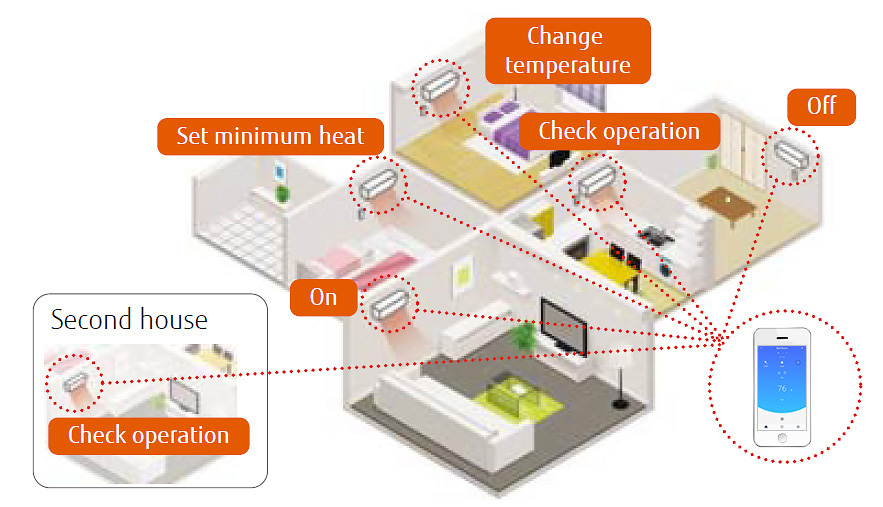 MAIN FUNCTIONS
ON / OFF
Operation mode
Fan speed
Louver position
Set temperature control
Weekly timer
Minimum heat
(10℃ heat)
ESP function
Error display
Email notification
ERROR DISPLAY & E-MAIL NOTIFICATION
This model can notify you via e-mail of an error message.

SYSTEM DIAGRAM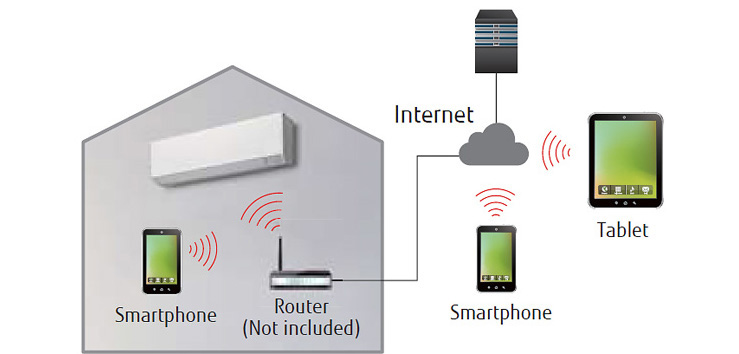 * iTunes is needed to access the App Store.
iPhone and iPad are trademarks of Apple Inc., registered in the U.S. and other countries. Other company and product names mentioned herein may be registered trademarks, trademarks or trade names of their respective owners.
Specifications and design are subject to change without notice for future improvement. Actual products colors may be different from the colors shown in this printed material.
*

"FGLair" is a trademark of FUJITSU GENERAL LIMITED.

*

The company names and brand names referred to in this page are themselves the trademarks, registered trademarks, and products of the respective companies.

*

Screens, figures and movies are only for explanation.