AIRSTAGE VRF Systems

VU-V Series


7:49
Wide range outdoor unit lineup (Single Module)
Line up range 6 to 16 Tons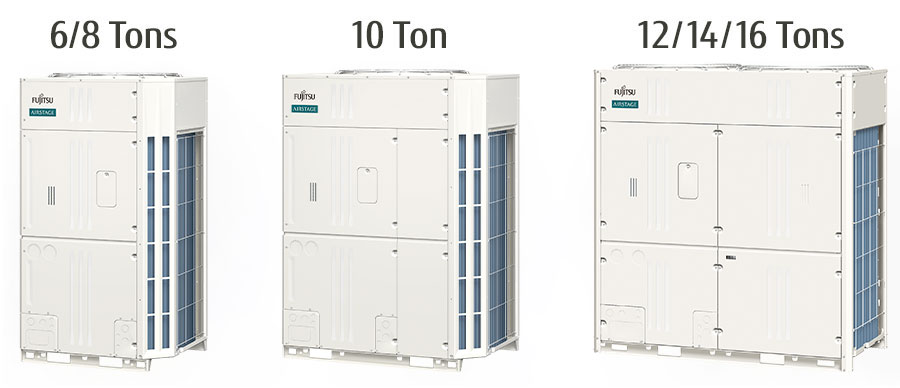 Wide range outdoor unit lineup (Combination)
Combination capacity range up to 36 Tons

Reduce the number of outdoor units in multi system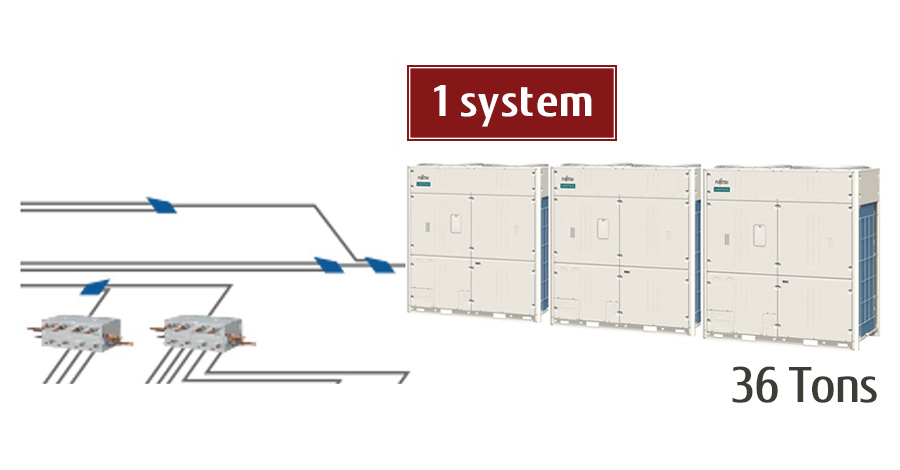 This outdoor unit can be designed in one system up to 36 Tons, which means that it can be designed in one system instead of two systems.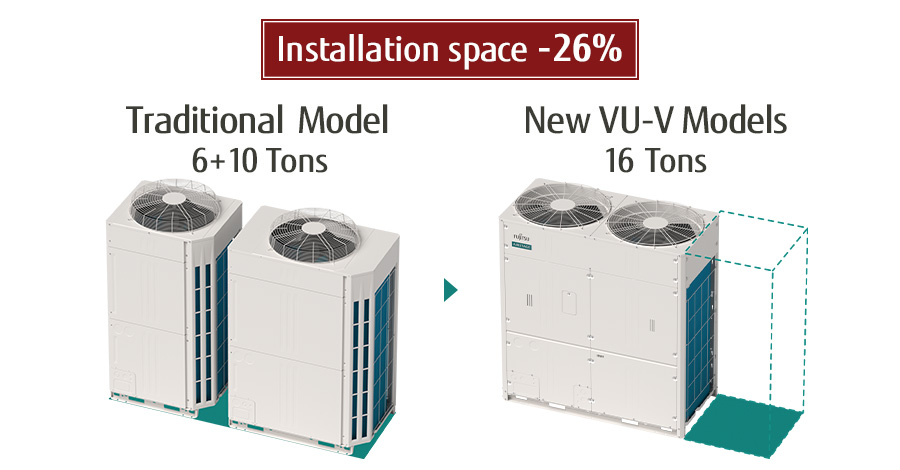 Up to 16 Tons can be built in a single module, reducing installation space and product cost.
Choose the operation that best suits your living environment
HP and HR systems can be selected for the same product. You can select the most suitable system according to the application of your property.
Heat Pump System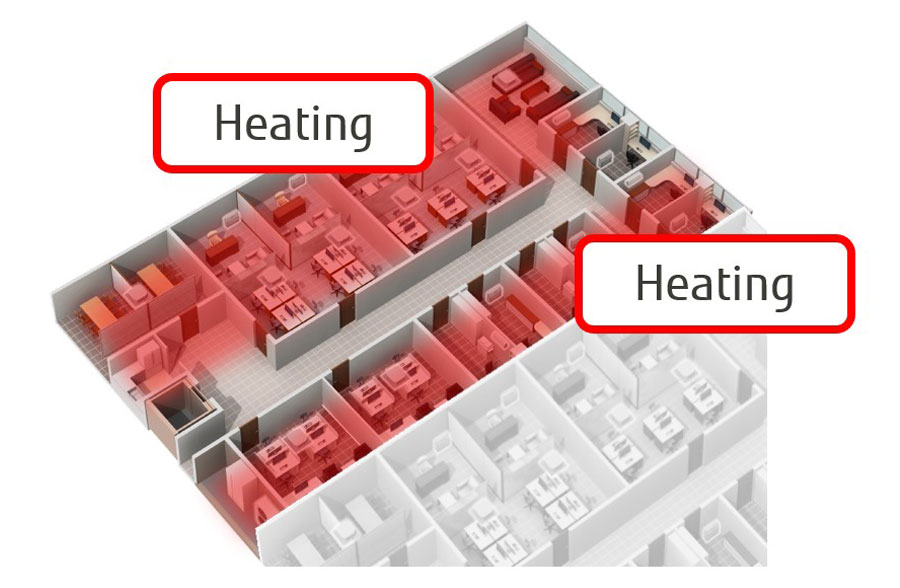 We provide heat pumps that can reduce the initial cost of RB units and connecting pipes for properties that have the same air conditioning load for each area and are used in the same operation mode throughout the year.
Heat Recovery System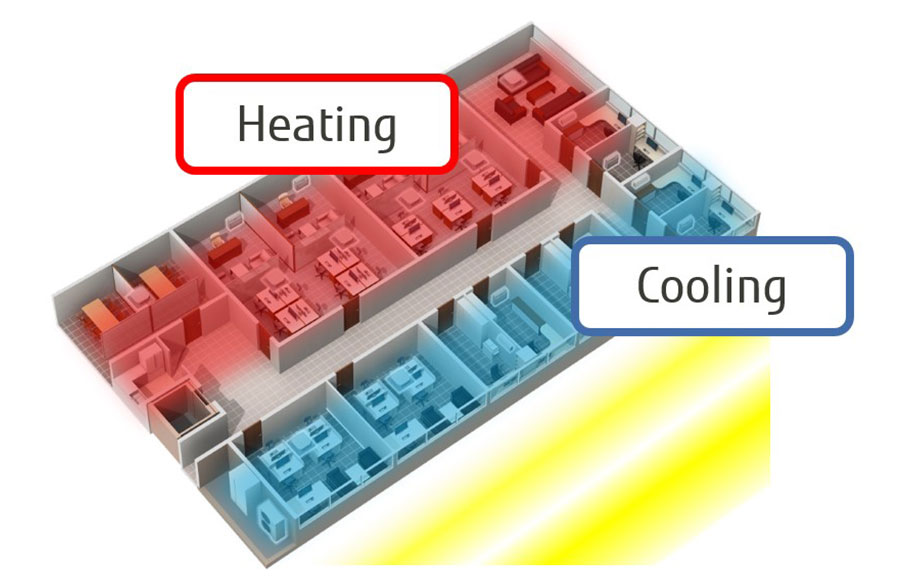 Heat recovery systems are proposed for office buildings where the air conditioning load varies between sun and shade in the middle of the year, and for restaurants/shops and hotels where different areas require different cooling/heating operations.
Wide operatable ambient temperature range
Extended operable ambient temperature enables an offer to different regions with different temperature condition.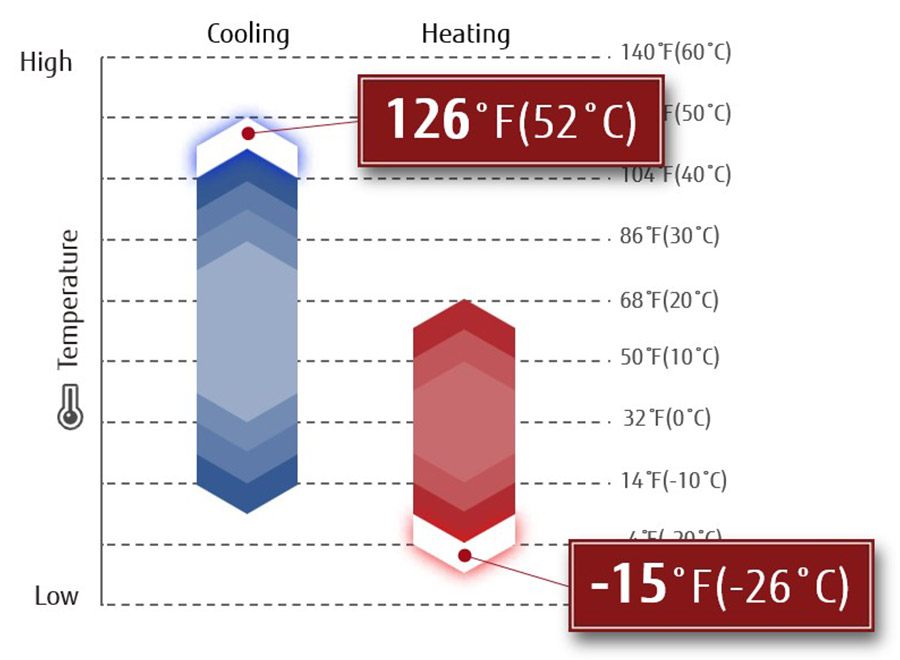 High Reliability
Compressor control logic controls the inverter speed to balance the mass airflow rate of refrigerant in each outdoor unit.

Energy saving technology that boosts operation efficiency
The equipment of scroll compressor with a wide range of rotational frequency from 15 to 120 rps together with Fujitsu General's unique sensorless sine wave control method which smoothly control the input power run into the motor realized a mutual improvement on the energy efficient operation and the low sound operation.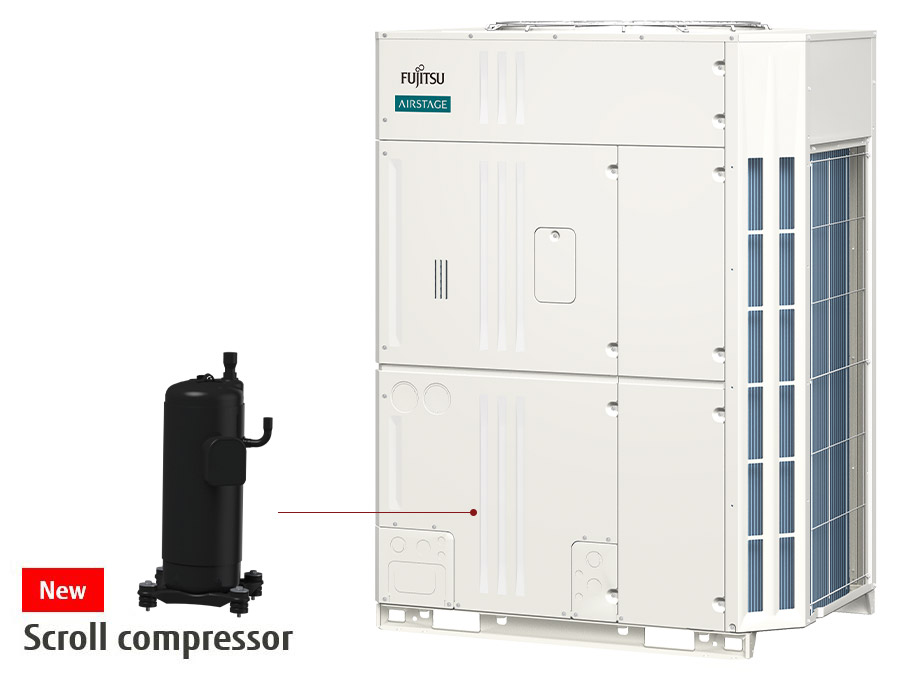 Generous piping guidelines and High static outdoor unit fan
Outdoor unit static pressure is adjustable up to 0.44 in WG (110Pa). This facilitates mechanical room and hood installations.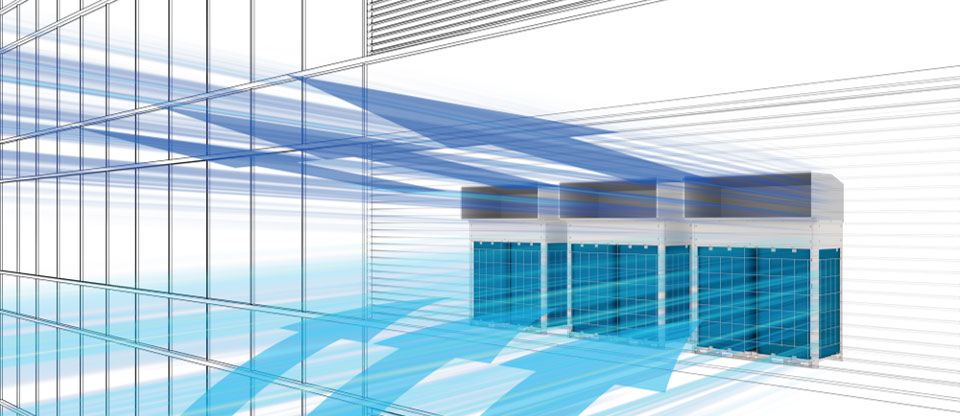 6/8/10 Tons

Max. 0.32 in. WG (80Pa)
12/14/16 Tons

Max. 0.44 in. WG (110Pa)
Long piping length & High static pressure unit
Long piping length and high static pressure of this outdoor unit make it possible to design and install the unit in a variety of installation cases.
World's longest total pipe length
3,280 ft. max.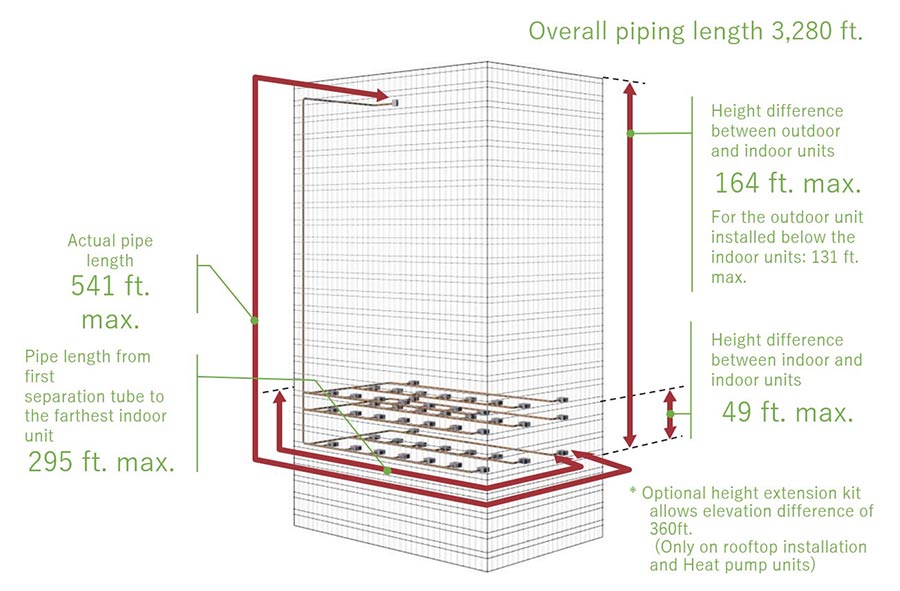 Reduced electrical requirements
Since the MCA value has been reduced from the traditional model, the recommended breaker size can also be reduced.
The equipment cost and wiring cost can be reduced.
Capacity (Ton)
Ampere (A)
230V
460V
6
MCA
29.3
17.3
MOP
40.0
20.0
8
MCA
37.7
21.9
MOP
50.0
25.0
10
MCA
43.9
24.9
MOP
60.0
30.0
12
MCA
49.8
29.8
MOP
60.0
35.0
14
MCA
59.8
34.8
MOP
70.0
40.0
16
MCA
71.0
41.5
MOP
80.0
50.0
18
MCA
81.6
46.8
MOP
110.0
55.0
20
MCA
87.8
49.8
MOP
120.0
60.0
22
MCA
93.7
54.7
MOP
120.0
65.0
24
MCA
99.6
59.6
MOP
120.0
70.0
26
MCA
109.6
64.6
MOP
130.0
75.0
28
MCA
119.6
69.6
MOP
140.0
80.0
30
MCA
130.8
76.3
MOP
150.0
90.0
32
MCA
142.0
83.0
MOP
160.0
100.0
34
MCA
143.5
84.5
MOP
180.0
100.0
36
MCA
149.4
89.4
MOP
180.0
105.0
Standard electric base heater
Enhancement in the reliability by electric base heater.
Contoured base design discharges melted water through drain holes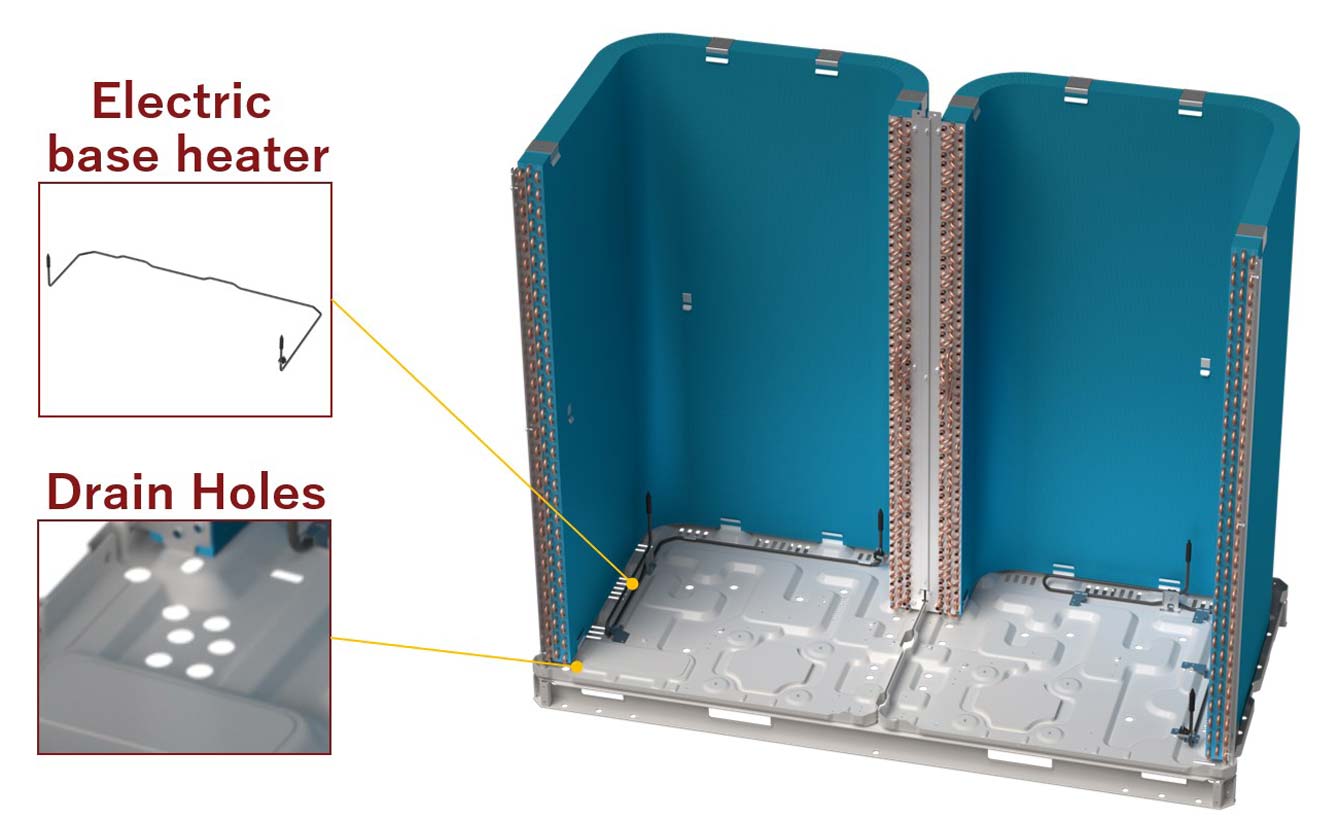 Service and maintenance Window
Newly equipped service window enables an instant access to the PCB switches and quick check on the error indication.
The new service window allows for local settings using 7 seg, Dip-SW settings, etc.