COMMERCIAL BENEFITS

AIRSTAGE on Broadway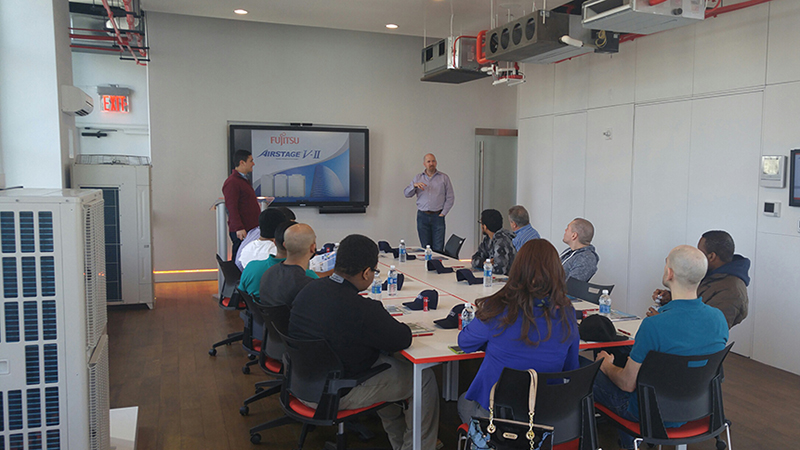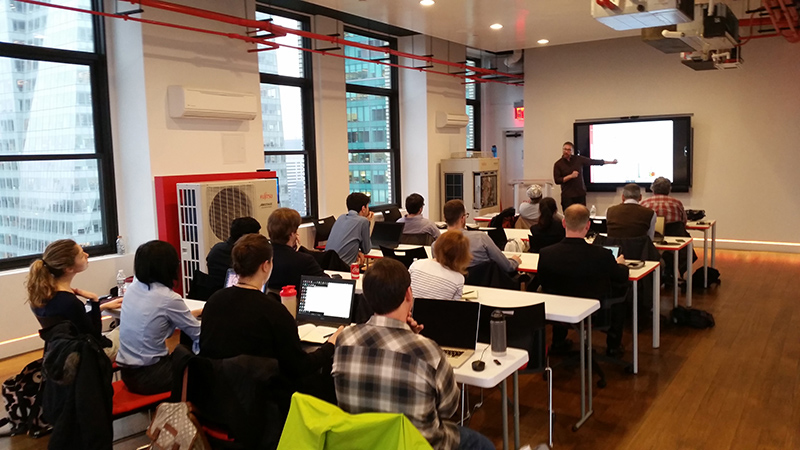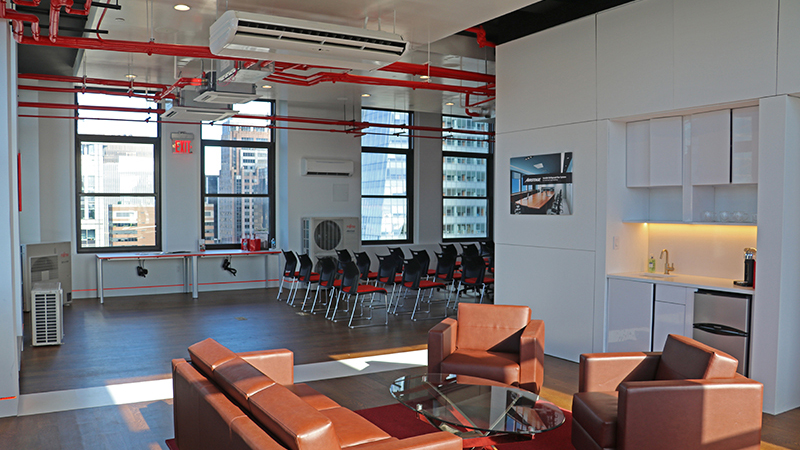 THE AIRSTAGE at the Fujitsu General Solution Center was conceived and designed as a "learning & sharing center" where architects, engineers, building owners, contractors, energy consultants, and HVAC customers can come together to collaborate and share experiences…all with a stunning, penthouse view of Times Square and mid-town Manhattan in the background.
This premium location is also an elegant and comfortable showroom where the Fujitsu team can proudly display our highly innovative, energy efficient and reliable commercial and residential heating and cooling systems. Fujitsu General's mini-split and VRF systems are ideal for homes/apartments, offices, retail centers, restaurants, churches, medical clinics, hotels, and just about any other place that requires highly-flexible heating and cooling solutions.
THE AIRSTAGE is not only a product showroom, but an education center where colleagues from the HVAC industry can participate in seminars, in-depth training and consultations. Our vision is for visitors to experience the innovative technology and support that Fujitsu General can offer and to share this experience with others in the market.
If you are interested in scheduling a visit to THE AIRSTAGE at the Fujitsu General Solution Center, or, to find a solution for your next HVAC project, simply call (973) 575-0380 ext. 1646 or request a booking at
http://theairstage.com/request-booking/