Airstage (VRF Systems)

Tlav2 Indoor Units

These units have additional functions and options, allowing more efficient system operation and management.
Connect To External Power Supply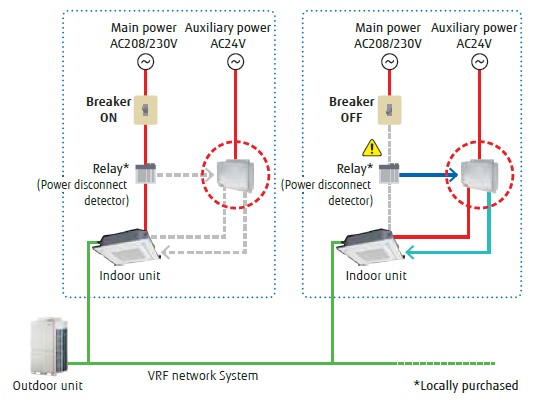 TLAV2 indoor units can be connected to an external power supply. This way, even if some of the indoor units in the system are turned off, the devices in the system can be protected by the external power supply unit.
Wireless Lan Control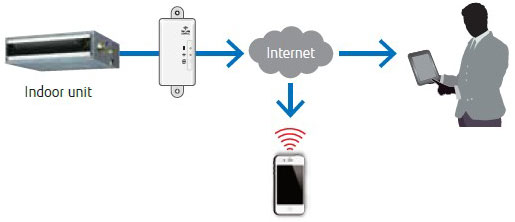 Simple control
Multiple indoor units and control
Error display & E-mail notification
Custom Auto Function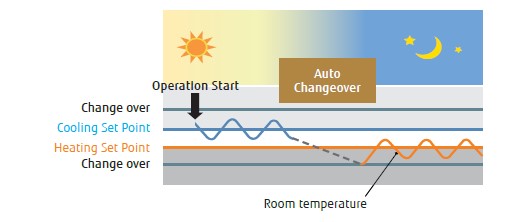 Maintains 2 separate set points for heating and cooling.
Automatically changes mode between heating and cooling.
AUUA4TLAV2, AUUA7TLAV2, AUUA9TLAV2, AUUA12TLAV2, AUUA14TLAV2, AUUA18TLAV2, AUUA24TLAV2
Circular Flow Cassette (Slim type)
AUUB18TLAV2, AUUB24TLAV2, AUUB30TLAV2
Circular Flow Cassette (Large type)
ARUL7TLAV2, ARUL9TLAV2, ARUL12TLAV2, ARUL14TLAV2
Slim Duct (With drain pump)
Medium Static Pressure Duct
ARUM24TLAV2, ARUM30TLAV2, ARUM36TLAV2
High Static Pressure Duct
ABUA12TLAV2, ABUA14TLAV2, ABUA18TLAV2, ABUA24TLAV2
*Actual product color may be different from the colors shown here. Specifications and design are subject to change without notice.
*"AIRSTAGE" is a worldwide trademark of FUJITSU GENERAL LIMITED and is a registered trademark in Japan and other countries or areas.