Airstage™ (VRF Systems) Indoor Unit

Ventilation
Download :

Catalog
Model
208/230V Single-Phase
AAUA48TLAV
AAUA72TLAV
AAUA96TLAV
Note :

Specifications are based on the following conditions.

Cooling :

Outdoor temperature of 91°FDB (33°CDB) / 82°FWB (28°CWB).

Heating :

Outdoor temperature of 32°FDB (0°CDB) / 27°FWB (-2.9°CWB).

Pipe length :

25ft. (7.5 m)
Dimensions (Unit: In (mm))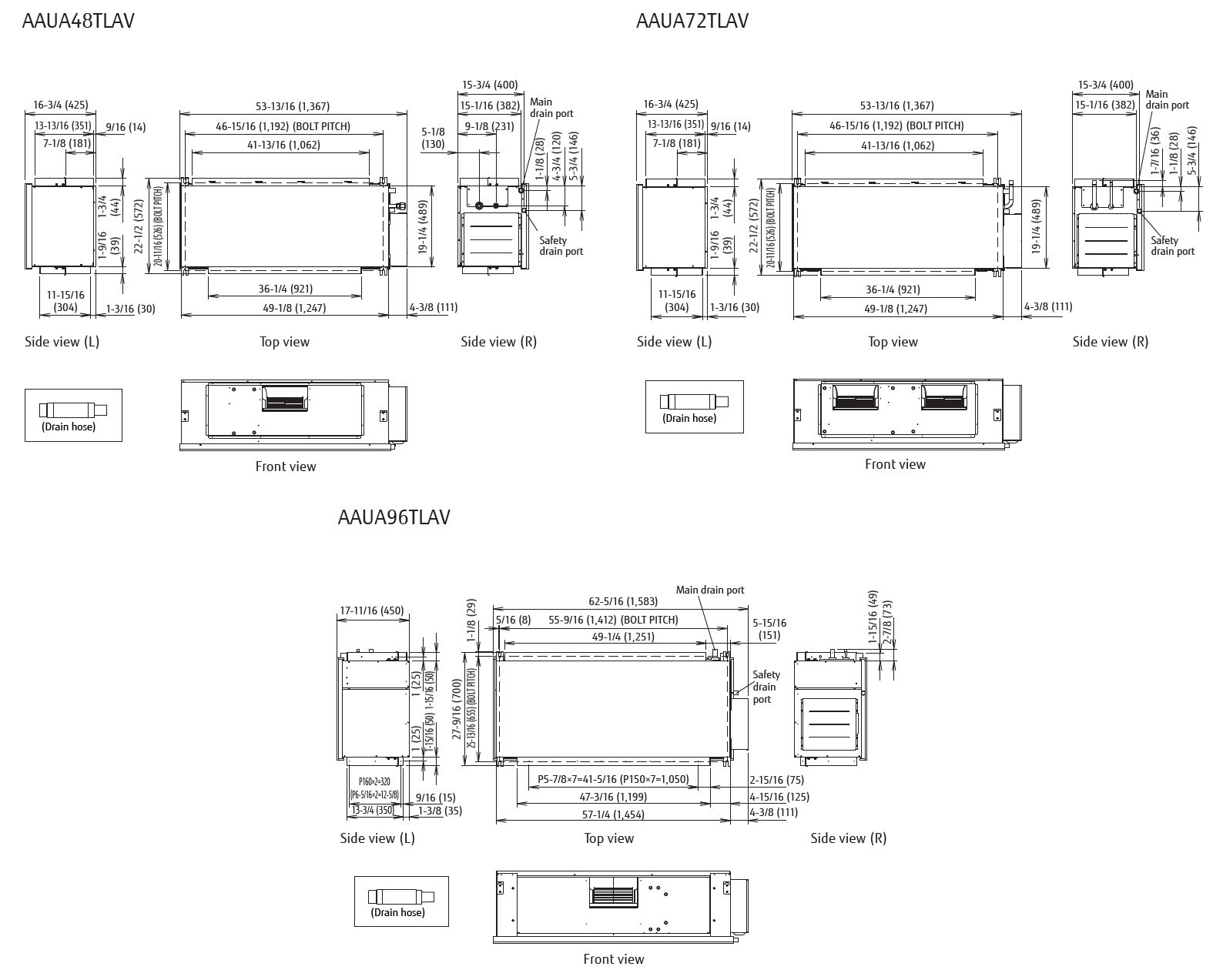 One VRF system can provide air conditioning and air supply at the same time.
Outdoor Air Unit can be connected in a same VRF*1 system as one of indoor unit series and can create fresh and comfortable air supply together from our high advanced technology.
*1

V-II, VR-II, J-II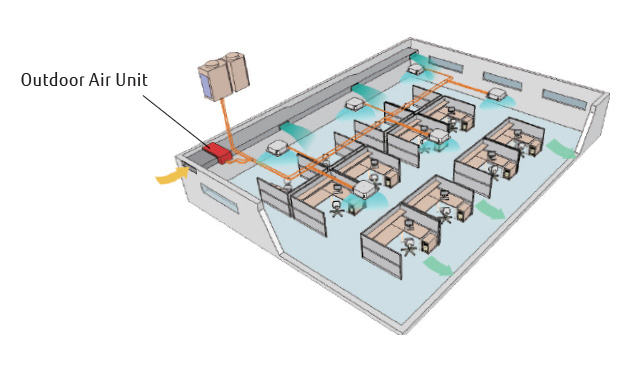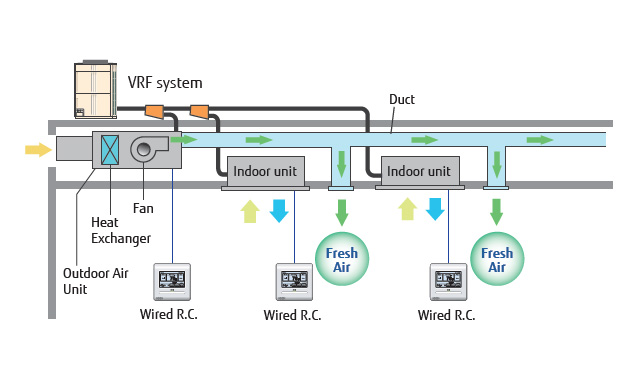 *

Make sure the connected capacity is within the range of 50% to 100% of the outdoor unit capacity. In addition, if there are mixed connections with indoor units, make the Outdoor Air Unit connection capacity 30% or less of the outdoor unit capacity.
High energy savings and flexible duct design by using DC motor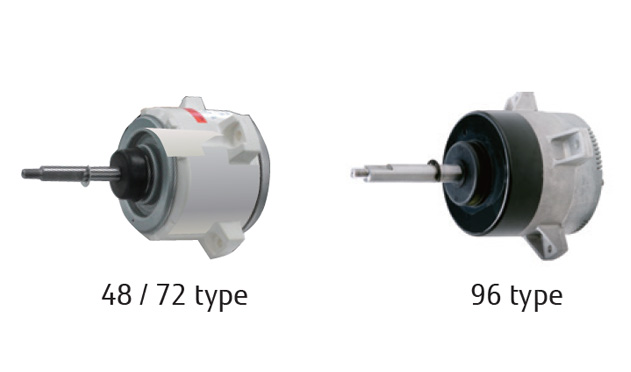 Greatly reduces electricity consumption by adopting permanent magnet compared to when using an AC motor.
Compared with AC motor,changing the speed makes it possible to respond flexibly to the external static pressure from 0.20 to 0.96 in. WG. (50Pa to 240Pa).Even if damper equipment is not used, static pressure can be adjusted and duct design is easy.
Static pressure can be set easily using wired remote controller.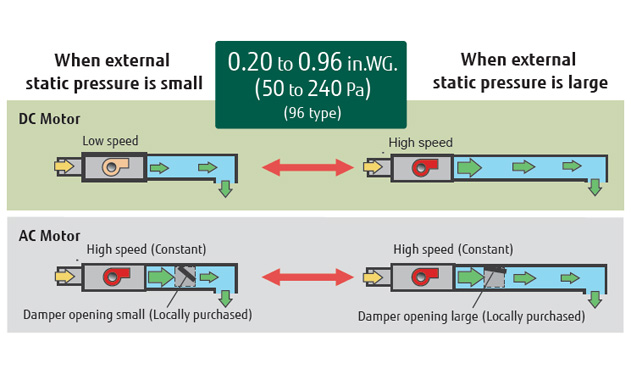 Individual Controller

Central Controller

*

The temperature setting is discharged air temperature setting. The air volume is set to a constant speed.
Top class lightweight compact design at just 53-13/16 in. (425mm) in height, 121 lbs. (55kg) in weight for AAUA72TLAV type. This unit can be installed easily even at narrow space.