Airstage™ (VRF Systems) Indoor Unit

Multi Position Air Handling Unit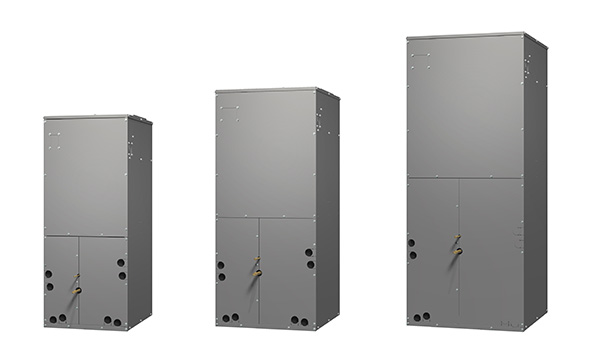 Download :

Catalog
Model
208/230V Single-Phase
ARUV12TLAV2
ARUV18TLAV2
ARUV24TLAV2
ARUV30TLAV2
ARUV36TLAV2
ARUV48TLAV2
ARUV60TLAV2
Specifications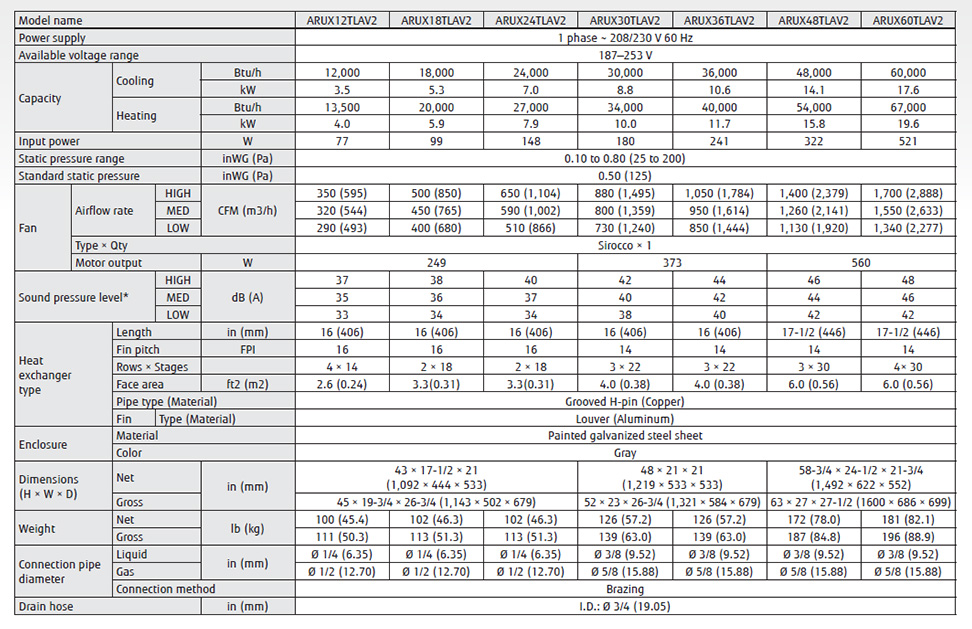 Specifications are based on the following conditions:
Cooling: Indoor temperature of 80 °FDB/67 °FWB (26.7 °CDB/19.4 °CWB), and outdoor temperature of 95 °FDB/75°FWB (35 °CDB/23.9 °CWB).
Heating: Indoor temperature of 70 °FDB/60 °FWB (21.1 °CDB/15.6 °CWB), and outdoor temperature of 47 °FDB/43°FWB (8.3 °CDB/6.1 °CWB).
Pipe length: 25 ft (7.5 m), Height difference: 0 ft (0 m). (Between outdoor unit and indoor unit.)
*: Sound pressure level:
values in manufacturer's anechoic chamber.
Because of the surrounding sound environment, the sound levels measured in actual installation conditions might be higher than the specified values here.
Dimensions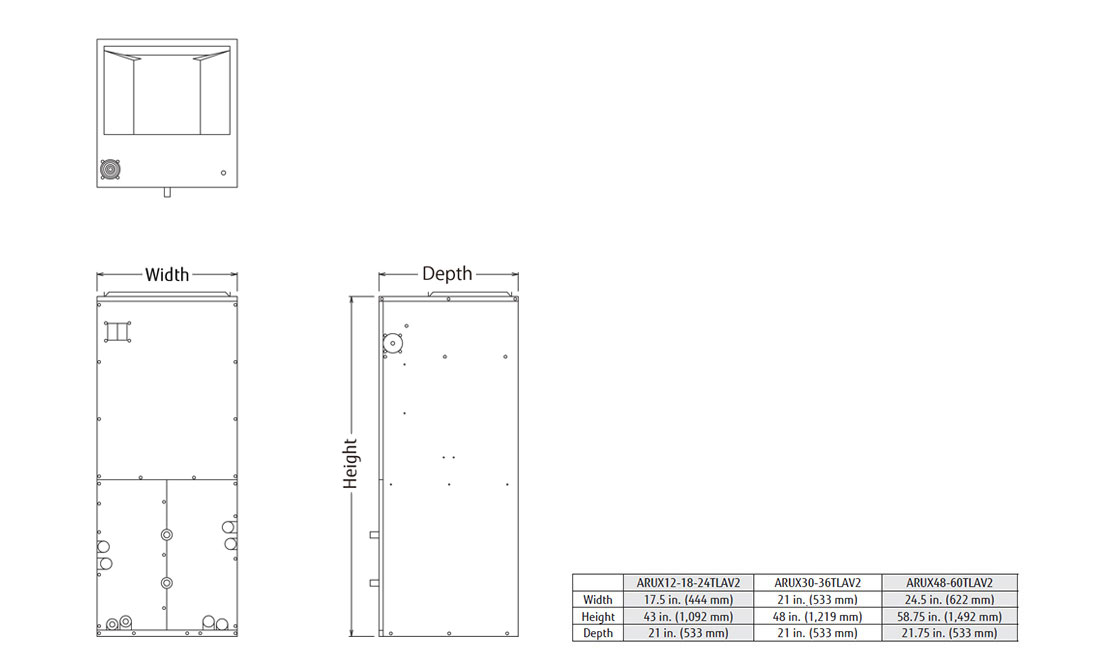 Wide range Capacity Line up & High Static Pressure
Available from 12K to 60 K Models.
Modular design; up, left, and right configurations.
Compact footprint- as small as 43" tall and 17-1/2" wide (for up to 2-ton models)
Static pressure of up to 0.8" W.C
External filter boxes with up to 2" filters available
Control 3rd party auxiliary heater based on various control methods
Indoor unit sound levels as low as 33 dB(A)
Airflow up to 1700 CFM
Modular drain hole configurations
Multiple control options available