1:03
Model name : UTY-RVRU
FEATURES
Concept
A remote controller that provides the functions you need in a sleek design that uniquely transforms itself to blend with any interior.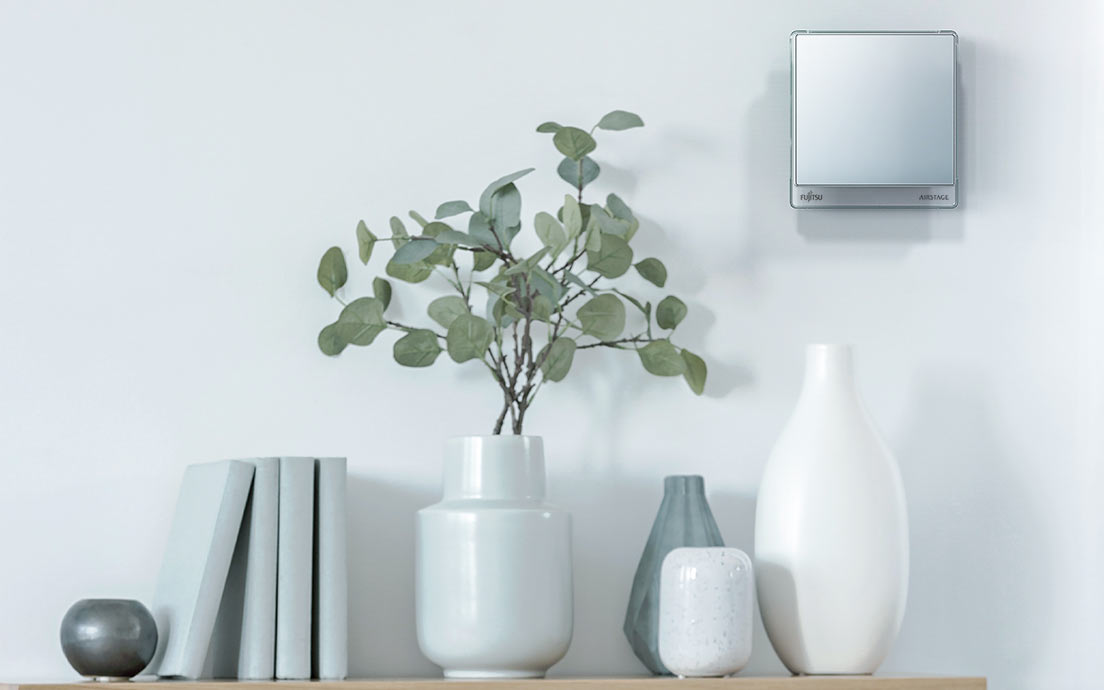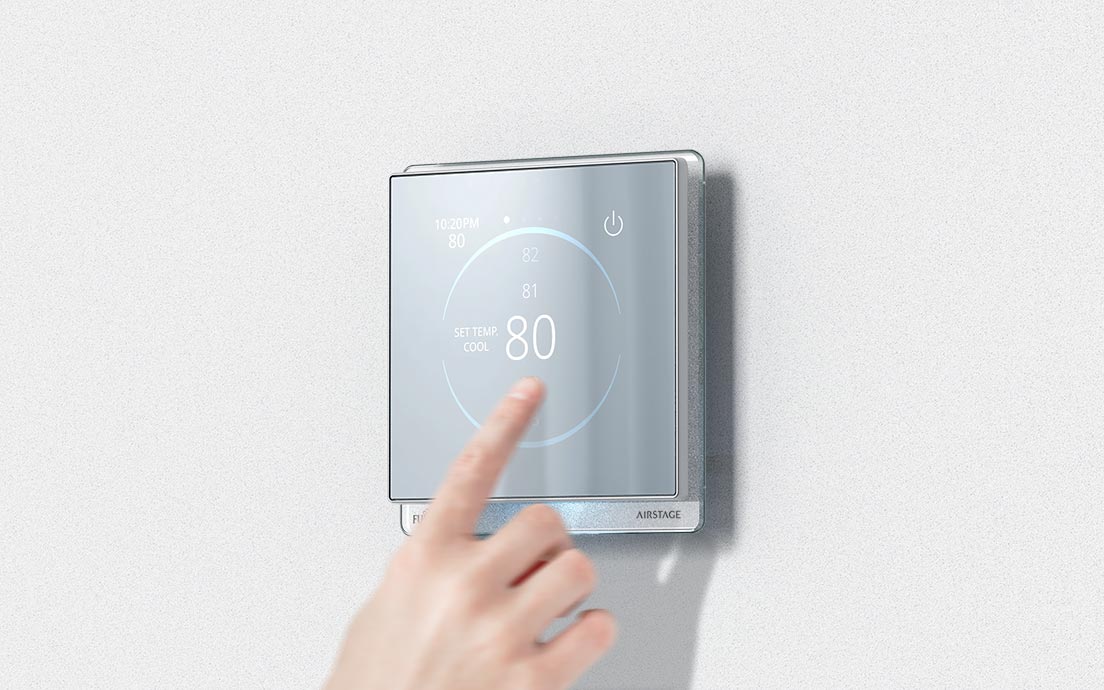 Only during times of operation is display information visible. The rest of the time, KAGAMI subtly appears as a mirror on your wall.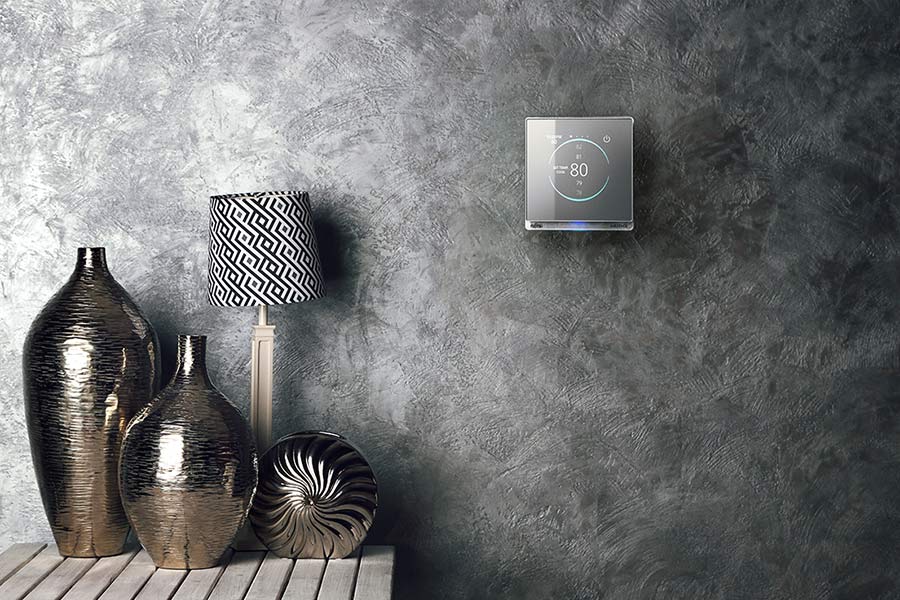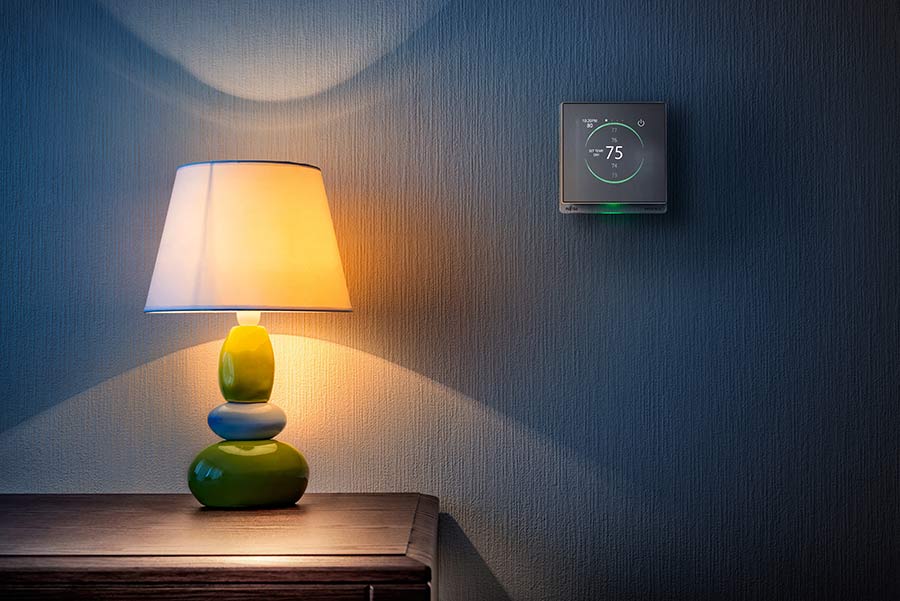 Harmonizes with the Installation Space
The design goal was to create a controller that is considered interior décor. This was achieved through the use of mirrors, glass, and layered elements that produce a frosted clear panel that appears to float. The end result, KAGAMI, feels as if it is one with the wall.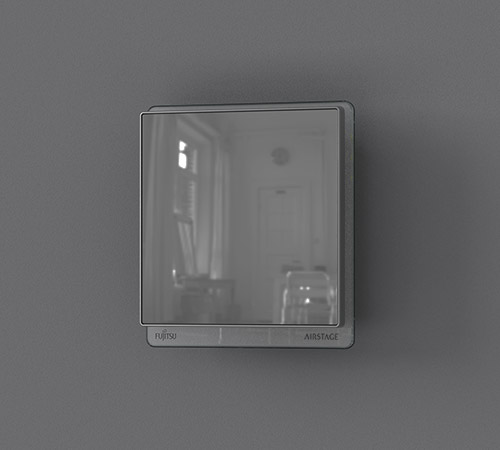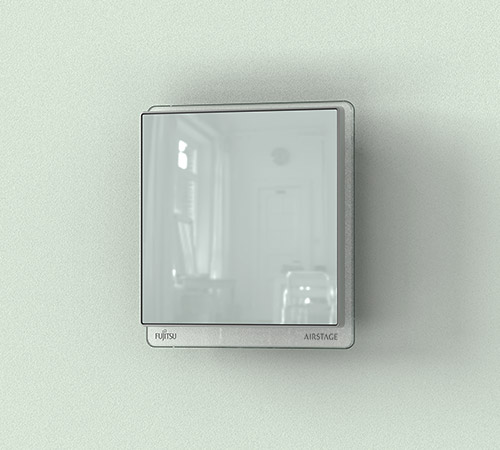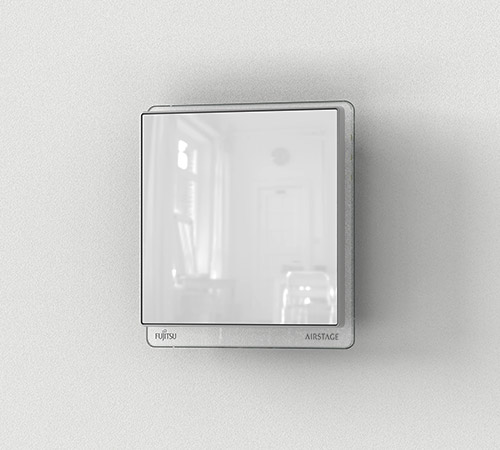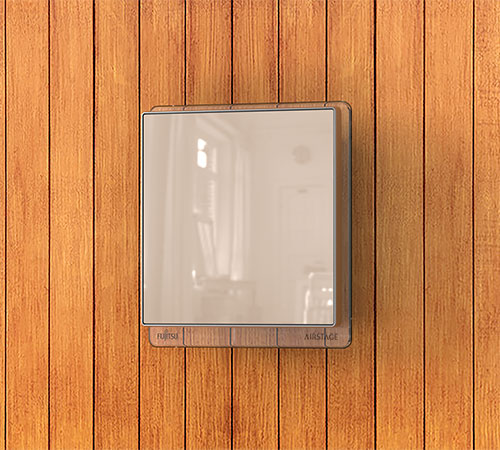 Intuitive Operation
One screen per operation
UI: Swipe up/down, left/right

Up/down: Adjust the setting (e.g., temperature) up or down

Left/right: Scroll through the settings

Minimal screen transitions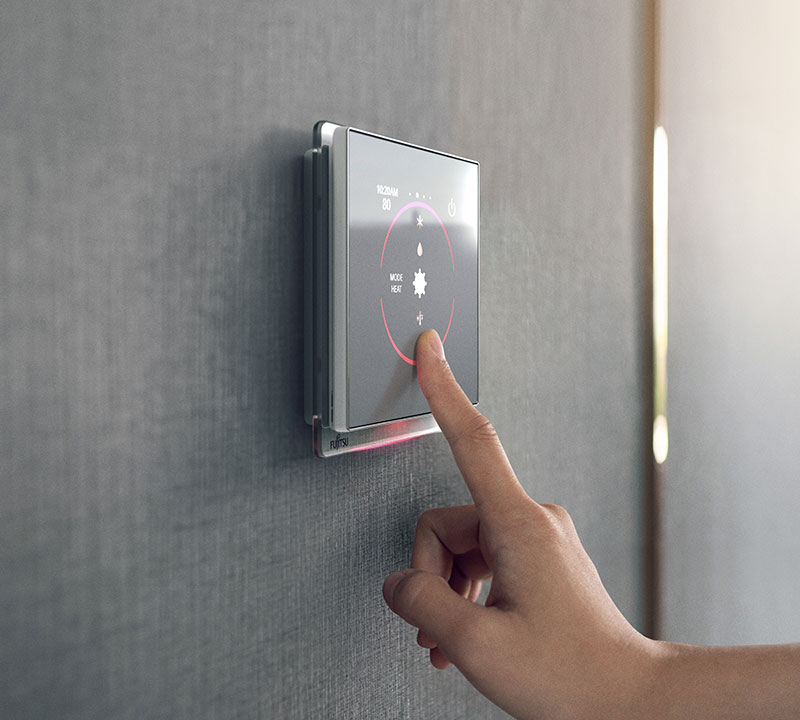 Wireless RC Functions
Includes all conventional wireless RC functions
Also includes Powerful/Outdoor unit low noise/Minimum heat
Check the operating status even when KAGAMI is not in use.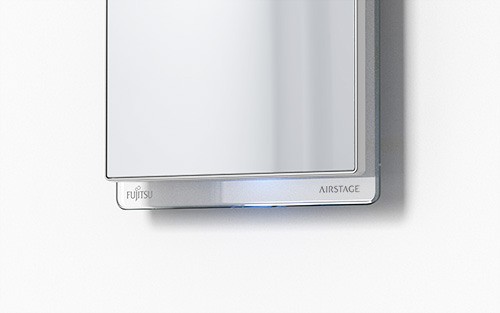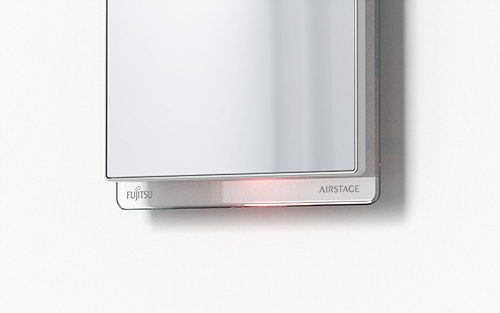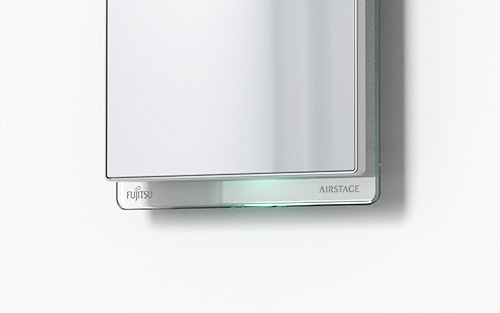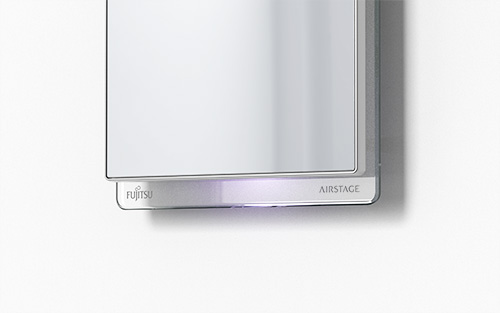 Screen with Anti-fingerprint Coating
Reduces visibility loss associated with fingerprints, natural oils from skin, and mirror glare.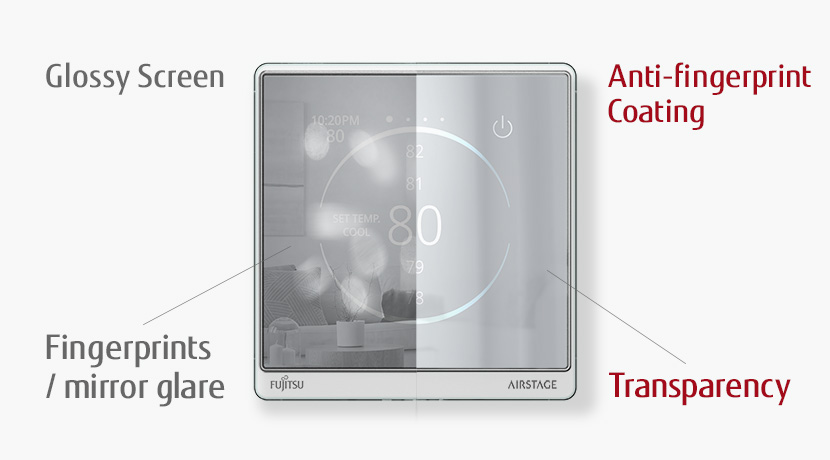 Big Display
The large display fonts allow important information to be seen from up to 20 inches during operation.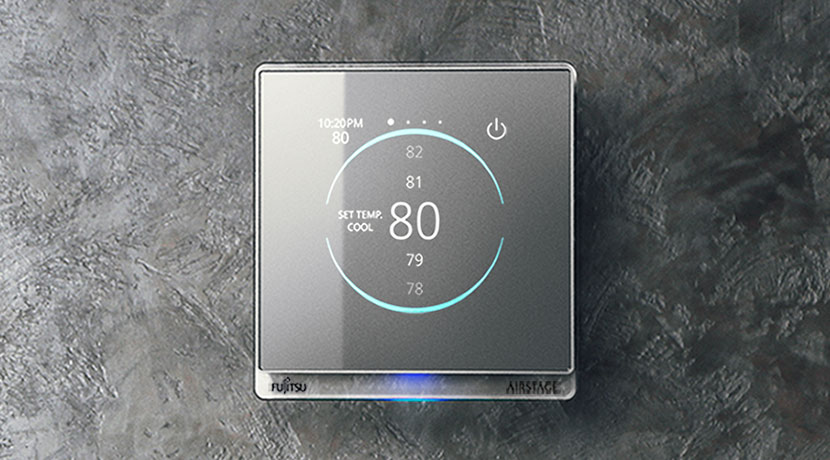 Room Temperature Display
Certain information can be viewed at all times on KAGAMI including current time, room temperature, and timer control.
Viewable Information * Based on a North American survey
Room temperature
Operation mode
Set temperature
Fan speed
Timer control on/off(Time)
#1 and #5 are always displayed in the information area on the top left.
#2 through #4 can be checked on the screens for each setting.
#2 is visible from the color of the remote controller LED.
Tap the information area to learn more about the status.
*

The screens are under development and may be changed during the development process.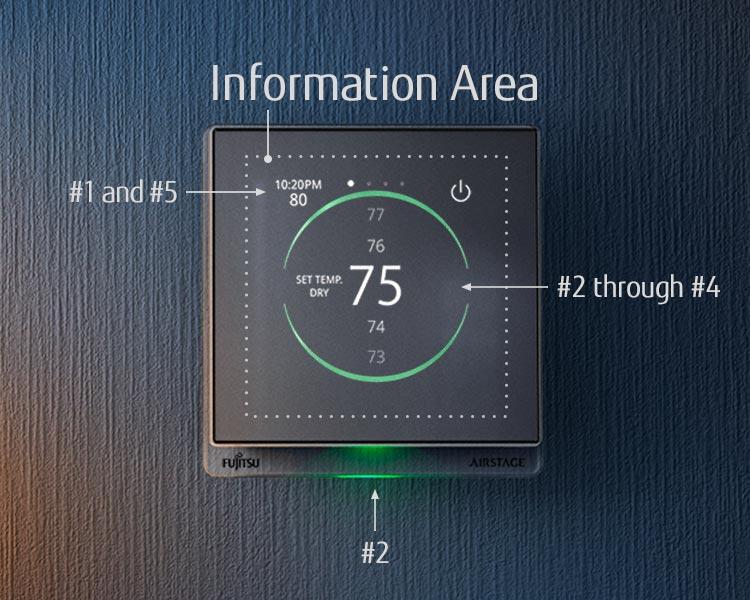 Adopted Color LCD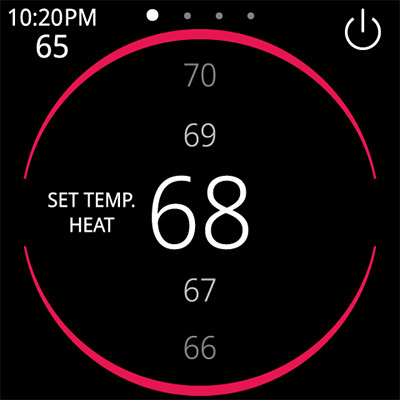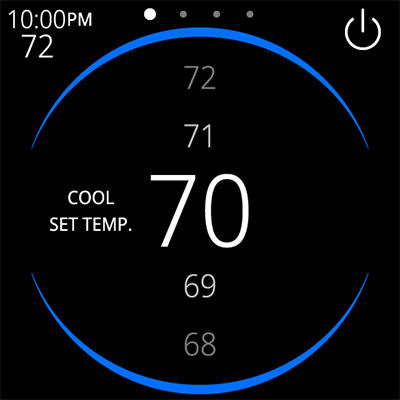 KAGAMI can be customized with logos from hotels or other properties. Images are sent via BLE* connection where data is saved on the flash ROM built into each controller.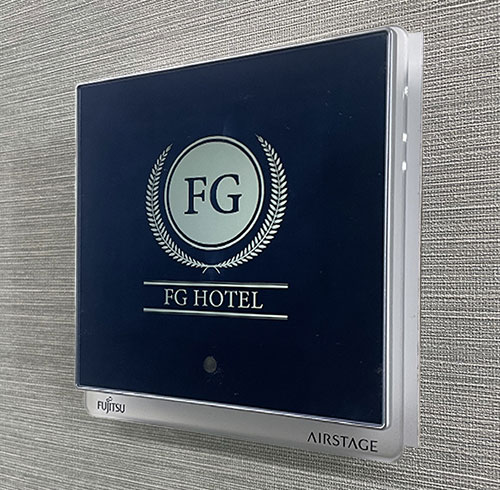 Limited Visibility of Settings for Hotels
---
KAGAMI features a function that enables hotels and other clients to "hide" settings from the displays so that their guests cannot change system settings.
Settings are possible through the smartphone app via BLE* connection to the remote controllers. (Settings can also be adjusted manually on the remote controllers as usual.)
*

BLE: Bluetooth Low Energy
Smartphone Application
To improve workability, our smartphone app now enables users to make initial settings of the remote controllers and adjust function settings of the indoor unit via BLE*1 connection.
Settings can also be adjusted manually on the remote controllers as usual.
Method 1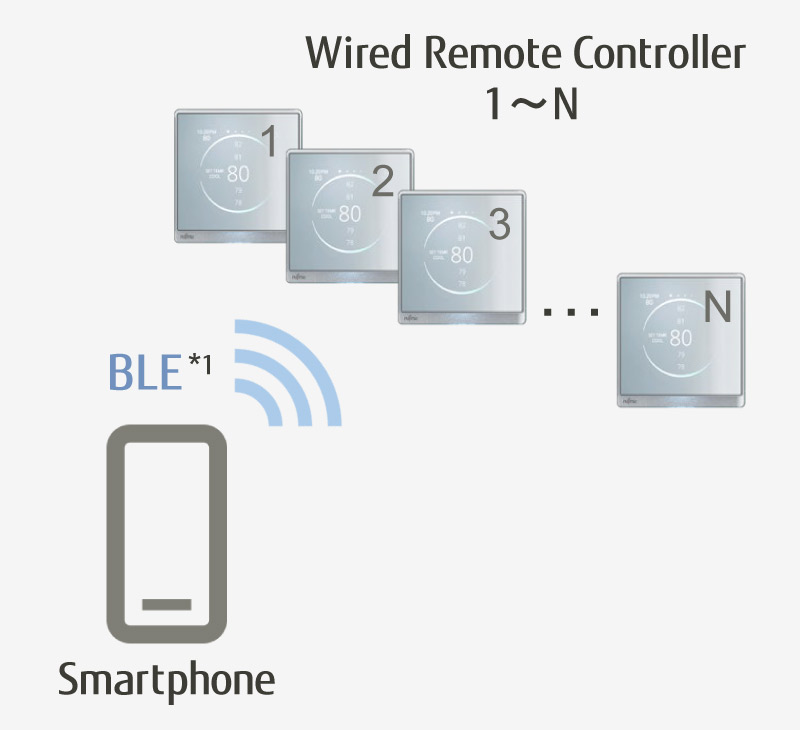 Send the setting values entered by the smartphone to the remote controller*2
Method 2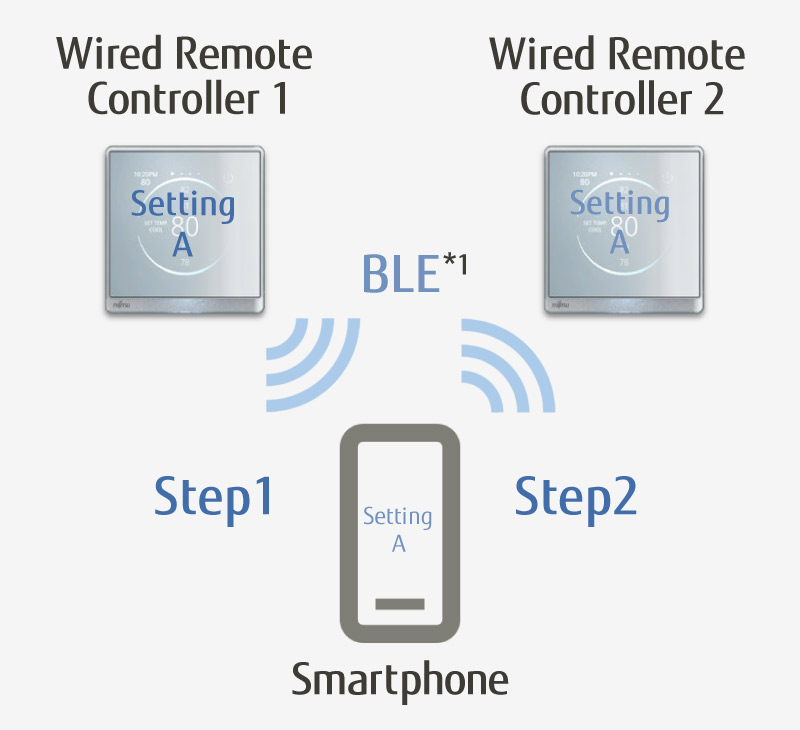 Read the setting values of a different remote controller and send a copy of them*2
Step1: Read setting values on the remote controller
Step2: Copy the setting values to a different remote controller
*1

BLE: Bluetooth Low Energy

*2

Smartphone: Wired Remote Controller = 1 : 1
Support Functions
Display Contractor Contact Information
The remote controllers can retain and display HVAC contractor contact information. Contact information can be sent from the smartphone app to the remote controllers via BLE*.
*

BLE: Bluetooth Low Energy
Refrigerant Cycle Monitor
Wired Remote Controller (Touch Panel) will support the display of certain sensor values for maintenance and service support.
Setting App for Wired Remote Controller (For iOS and Android Devices)
AIRSTAGE Remo Set (Free)
This app is for technicians to set the Wired Remote Controller. Also, technicians can set the system's Function setting by using this application, and then connecting to the remote control via Bluetooth and send the files to easily complete setting.
*

Only UTY-RVRU remote control can be connected with this application currently.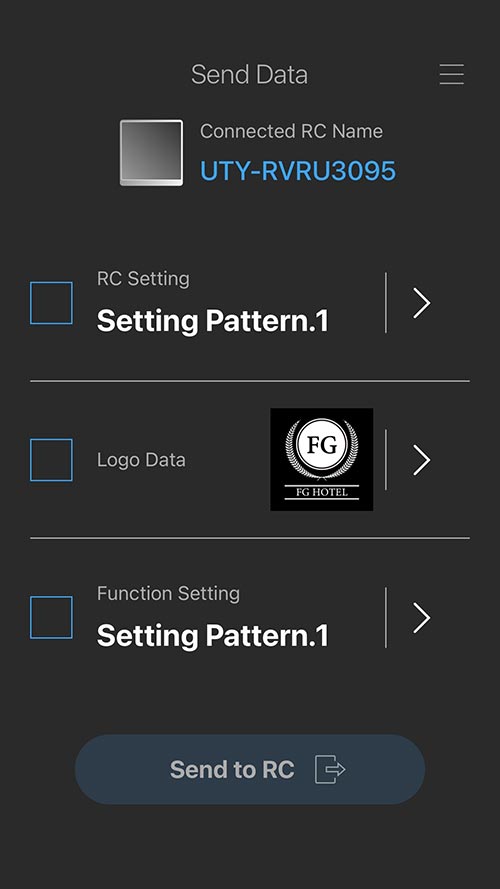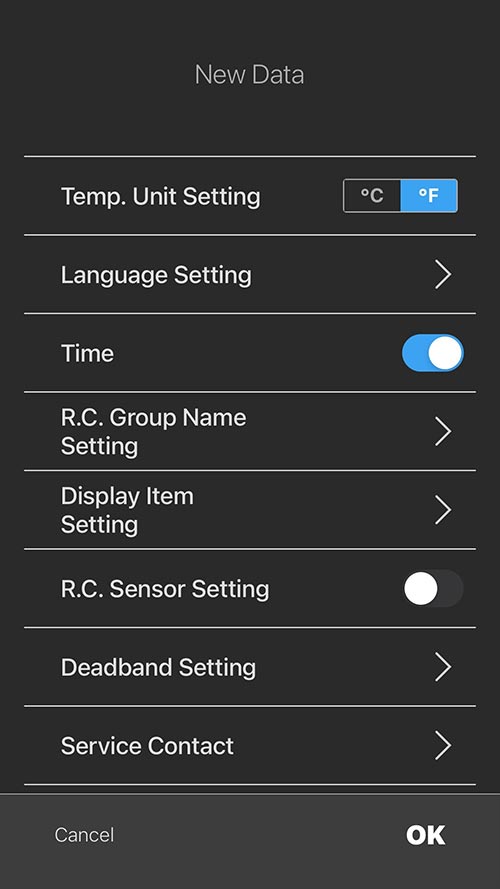 *

The company names and brand names referred to in this page are themselves the trademarks, registered trademarks, and products of the respective companies.

*

Screens, figures and movies are only for explanation.